Joanne heeft Curaçaos recht gestudeerd aan de University of Curaçao en studeerde in 2020 af in de afstudeerrichting Strafrecht. Tijdens haar studie is zij in 2018 bij Triple A Attorneys begonnen als student-stagiaire. Na haar stage periode is zij in de laatste fase van haar studie in dienst getreden bij Triple A Attorneys als "Paralegal" en vervolgens in 2020 in dienst getreden bij Triple A Attorneys als advocaat. Joanne legt zich toe op de algemene rechtspraktijk en heeft in het bijzonder met name ervaring op het gebied van ambtenarenrecht, bestuursrecht, strafrecht en arbeidsrecht.
Joanne spreekt Papiaments, Nederlands en Engels.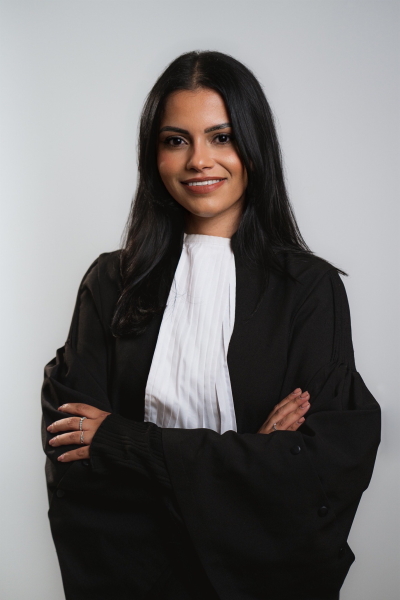 Triple A Attorneys
Know-how, experience, dedication and integrity are the four cornerstones which Triple A Attorneys is founded upon. This obviously is applicable within the realm of legal issues, but certainly also relates to just practical and tactical dealings in achieving the best ultimate outcome for our clients.
All our lawyers at Triple A Attorneys are member of the Curaçao Bar Association as well as of the Order of Attorneys and are therefore entitled to practice law within the Dutch Caribbean territory, which in alphabetical order, consist of the islands Aruba, Bonaire, Curaçao, Saba, St. Eustatius and St. Maarten (all formerly known as the Netherlands Antilles).
Triple A Attorneys offers its services to companies, government entities as well as to individuals in the local and international arenas. Although Triple A Attorneys covers a broad legal base, it is specifically active in the fields of conciliation, corporate-, financial- and fiscal law.